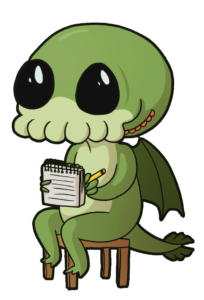 Program propasal deadline were at the end of May, thank you for your proposals!
Loose theme for Finncon 2018 is "Encounters".
We primarily hope to receive proposals for program items you can put together yourself, complete with moderator and participants. You can also inform us if you are willing to appear on a panel, or if you have an idea for a suitable program item.
This year we are trying to take into account also the young fans. In other words we are especially interested if you can put together a program item you think would interest them. We are also accepting other kind of program items than panel discussions and lectures: workshops, performances, meet-ups etc.
You can make your submissions by sending us email at ohjelma@2018.finncon.org or creating an account to Kompassi system:
https://kompassi.eu/events/finncon2018/programme/new/default
You should include in the email the following information:
the name and description of the programme
is the programme in question a presentation, panel discussion or something else
if it is a presentation, tell us about yourself and your relationship with the topic
potential requirements you have in terms of the space and technology
the duration of the programme (default 45 minutes)
the language of the programme
Above all, tell us whether you're willing to organise this programme yourself or if it is an idea for a potential programme.
If you are signing up as a panelist, please tell us about yourself, you areas of expertise, and what types of panels you think you would be suitable for.
If you have questions about the submission form, or the facilities, please send mail to tekniikka@2018.finncon.org.
The deadline for program propositions is 31st of May, but the sooner you can make them, the better.